4th Annual Kris Kringle Crackdown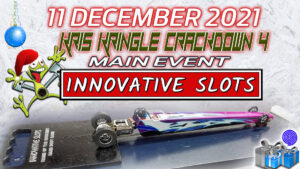 It's December, we're in Indianapolis, which can mean only one thing, it's time for big dollar slot car racing! Now in it's 4th year, it is an annual trek for many to head to the Performance Racing Industry show and then race at one pf the biggest slot car races of the year at Innovative Slots.
Join us at 9:45 Saturday morning for this years running of the Kris Kringle Crackdown!