LAGUNA BEACH, CA – After a professional off-road racing career that has seen 121 wins, 9 short course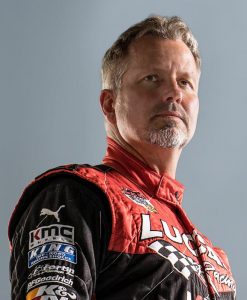 championships, and 8 cup wins, Carl Renezeder recently announced his plans to retire at the end of the 2017 season. Renezeder's number of victories is truly remarkable, however, it is not just his trophies that make him such a celebrated athlete. Renezeder has set himself apart from the rest by challenging norms, pushing limits, and always prioritizing his team-oriented, professional nature.
"As I look toward the future and my retirement from racing, I am overwhelmed by the great memories I have made with my family, my team, my sponsors, and all of my fans," announced Renezeder. "I would like to express my gratitude to Charlotte and Forrest Lucas, Dawn and Bob Patison, and Tom Fredrickson from Lucas Oil for standing behind me these past 19 years. Lucas Oil has been more than a sponsorship to me – I have gained lifelong friendships," said Renezeder.
Throughout his career, Renezeder has created winning race effort on and off the track. While Renezeder's race accomplishments speak for themselves, it's his business expertise that has enabled him to transform his race team into an international marketing force. In order to attain this scope, Renezeder had to create meaningful relationships with his many sponsors including his title sponsor, Lucas Oil.