For the first time the Texas-based redemption was invited to race at a NHRA Nationals event at Royal Purple Raceway in Houston. Kenjo Kelley whipped the eight-car field and took home the win.
NHRA Pro Mod driver Bob Rahaim gets out of the groove and hits both guardwalls at the 2017 NHRA SpringNationals at Royal Purple Raceway in Houston. Rahaim was evaluated by onsite emergency staff and was released.
The Top Dragster presented by Racing RVs class also featured a lot of great side-by-side racing, including the final round, where Chuck Phelps bagged his first national event win at the expense of multitime division champ Kyle Seipel. Phelps got off the starting line first by a slim margin, .001 to .006, and held on for the win with a 6.603 on his 6.57 dial while Seipel was .013-second behind with a 6.941 on his 6.90 dial.
Dean Hall's win in Top Sportsman presented by Racing RVs was a thing of beauty that was highlighted by a rare perfect run in round two. Hall was never worse than .012 on the Tree as he drove his Korbel-backed Corvette to his third national event title. In the final, Hall defeated the red-hot Ed Olpin with a .006 light and a 7.295 on his 7.26 dial.
This one's going to hurt some feelings..he ripped out the 572 cubic-inch big block and replaced it with a…183 cubic inch INLINE 6! Whoa! The infamous Toyota 2JZ is the new power plant for this 1973 C3 Corvette, and it has definitely earned the 1320video stamp of approval! Capable of mid 7 second passes..we can say this motor swap is 100% justified.
It was sure hard watching this sweet Blown 32 Ford get into the guardrail at the Kansas International Dragway 'No Prep Mayhem' event. Luckily the damage was minimal and the car should be back out soon.
Corona, CA – Like a leopard changing his spots, Carl Renezeder will charge into the battle for the Lucas Oil Off-Road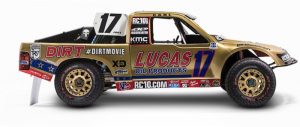 Racing Series Pro 4 class championship in different team livery in 2017. Gone is the gleaming white that fans have grown used to seeing on the team's Pro 4 truck. In its place is a sparkling 'gold' that is a fitting paint scheme for short-course off road racing's winningest driver as he tries to leave his opponents in the dust one final time.
Renezeder, who was 53 on April 16, has earned an unheard of 121 wins, 9 short-course championships, and 8 Challenge Cup wins in 18 years and was the first driver in short-course history to win championships in both two-wheel drive and four-wheel drive trucks in the same season. He has announced plans to retire at the end of the 2017 campaign.
LAGUNA BEACH, CA – After a professional off-road racing career that has seen 121 wins, 9 short course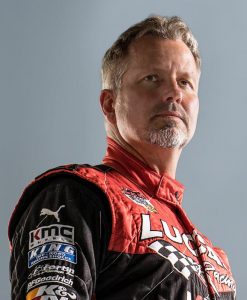 championships, and 8 cup wins, Carl Renezeder recently announced his plans to retire at the end of the 2017 season. Renezeder's number of victories is truly remarkable, however, it is not just his trophies that make him such a celebrated athlete. Renezeder has set himself apart from the rest by challenging norms, pushing limits, and always prioritizing his team-oriented, professional nature.
"As I look toward the future and my retirement from racing, I am overwhelmed by the great memories I have made with my family, my team, my sponsors, and all of my fans," announced Renezeder. "I would like to express my gratitude to Charlotte and Forrest Lucas, Dawn and Bob Patison, and Tom Fredrickson from Lucas Oil for standing behind me these past 19 years. Lucas Oil has been more than a sponsorship to me – I have gained lifelong friendships," said Renezeder.
Throughout his career, Renezeder has created winning race effort on and off the track. While Renezeder's race accomplishments speak for themselves, it's his business expertise that has enabled him to transform his race team into an international marketing force. In order to attain this scope, Renezeder had to create meaningful relationships with his many sponsors including his title sponsor, Lucas Oil.