This one's going to hurt some feelings..he ripped out the 572 cubic-inch big block and replaced it with a…183 cubic inch INLINE 6! Whoa! The infamous Toyota 2JZ is the new power plant for this 1973 C3 Corvette, and it has definitely earned the 1320video stamp of approval! Capable of mid 7 second passes..we can say this motor swap is 100% justified.
It was sure hard watching this sweet Blown 32 Ford get into the guardrail at the Kansas International Dragway 'No Prep Mayhem' event. Luckily the damage was minimal and the car should be back out soon.
Corona, CA – Like a leopard changing his spots, Carl Renezeder will charge into the battle for the Lucas Oil Off-Road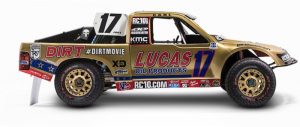 Racing Series Pro 4 class championship in different team livery in 2017. Gone is the gleaming white that fans have grown used to seeing on the team's Pro 4 truck. In its place is a sparkling 'gold' that is a fitting paint scheme for short-course off road racing's winningest driver as he tries to leave his opponents in the dust one final time.
Renezeder, who was 53 on April 16, has earned an unheard of 121 wins, 9 short-course championships, and 8 Challenge Cup wins in 18 years and was the first driver in short-course history to win championships in both two-wheel drive and four-wheel drive trucks in the same season. He has announced plans to retire at the end of the 2017 campaign.
LAGUNA BEACH, CA – After a professional off-road racing career that has seen 121 wins, 9 short course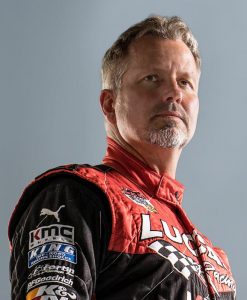 championships, and 8 cup wins, Carl Renezeder recently announced his plans to retire at the end of the 2017 season. Renezeder's number of victories is truly remarkable, however, it is not just his trophies that make him such a celebrated athlete. Renezeder has set himself apart from the rest by challenging norms, pushing limits, and always prioritizing his team-oriented, professional nature.
"As I look toward the future and my retirement from racing, I am overwhelmed by the great memories I have made with my family, my team, my sponsors, and all of my fans," announced Renezeder. "I would like to express my gratitude to Charlotte and Forrest Lucas, Dawn and Bob Patison, and Tom Fredrickson from Lucas Oil for standing behind me these past 19 years. Lucas Oil has been more than a sponsorship to me – I have gained lifelong friendships," said Renezeder.
Throughout his career, Renezeder has created winning race effort on and off the track. While Renezeder's race accomplishments speak for themselves, it's his business expertise that has enabled him to transform his race team into an international marketing force. In order to attain this scope, Renezeder had to create meaningful relationships with his many sponsors including his title sponsor, Lucas Oil.
What if you could have a supercharger on any car, any time? In this episode of Roadkill powered by Dodge, that was the plan with the Roadkill Boost Caboose, a trailer with an engine that powers a centrifugal supercharger that sends boost to the tow vehicle! And, it's not just any tow vehicle — it's the long-lost Roadkill 1978 Chevy Monza Spyder from episode 16 that was boosted with five leaf blowers mounted under the hatch. This application of boost is a few notches more absurd, but does it really work? Watch as David Freiburger and Mike Finnegan head to a secret high-speed, high-tire-smoke test facility to find out.
A DRAG JEEP!? Not only that…but Lights Out 8 is it's maiden voyage! First time out! This pretty little thing comes straight out the shop with no testing done on the car! The owner took it to South Georgia Motorsports Park for Lights Out 8 to try out the new car for the first time at the track, with a new set up, without wheelie bars! That takes guts! The jeep goes on a WILD ride first pass out. Powered by a 400 cubic inch small block Ford and an 88mm turbocharger, it flies down the track! The build is done by Profab Performance and it is beautiful! Can you imagine going down the track at 140 mph without a roof?!
Disco Dean in the Stinky Pinky Blown Camaro going rounds at the Fat Tuesday No Prep event at Hub City Dragway.
SAN ANTONIO, TX – VP Racing Fuels today announced it has been named the Official Fuel of both the Irish Drift
Championship and British Drift Championship series. Under the agreement, VP will provide trackside fuel service for each event and post contingency awards of 100, 50 and 25 for first, second and third-place finishers respectively. Awards will be distributed in euros for the Irish series and pounds for the British championship, and drivers must use VP fuel to be eligible.
As part of its fuel service, VP will offer a pre-order program in which all participants will have the opportunity to order fuel in advance and have it delivered to each event. Drivers for both series will be contacted directly and provided with forms for use in placing pre-orders. Questions regarding fuel orders for both series can be directed to greenperformanceparts@gmail.com or by calling (BDC) 07720 086931 or (IDC) 087-2190808.