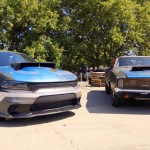 In this episode you'll see a huge road trip that includes Freiburger-versus-Finnegan showdowns with crazy burnouts in the General Mayhem and General Maintenance; drag racing with the Blasphemi, General Mayhem, Draguar, and Vette Kart; and road-racing in the Vette Kart and General Maintenance. It's all part of Roadkill Takes America, presented by Dodge, an event that was held in August of 2015.
They race nitro, but not where you would think. CompetitionPlus.tv focuses on three A/Fuel Dragster and their dreams to race to the top of the drag racing food chain – Top Fuel. Third-generation drag racers Krista Baldwin and Ashley Sanford, along with Cameron Ferre discuss the value of A/Fuel Dragster in creating a new crop of Big Show nitro racers.
Highlighting the over $50,000 RVW LO7 Winner and More with Ozzy Moya and Donald Long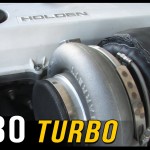 Shaun's Holden VL turbo has previously run into the nines before but this time out the car ran a string of personal best passes at Heathcote Park Raceway on small 255mm street radial tyres.
Any authentic Yenko Camaro is a special car, and this one is perhaps even more unique. As the popularity of the Yenko name grew, other Chevrolet dealers were permitted to sell Yenko branded cars under license. This Daytona Yellow '69 Yenko Camaro is one such animal, being sold new by Jack Douglass Chevrolet in Hinsdale, IL. Jack Douglass was the authorized Yenko dealer for the Illinois and Wisconsin territory, in addition to being a high performance Chevy dealer of his own. This Camaro features the L72 427 V8 and all the COPO 9561 and COPO 9737 package goodies, and is one of several unique Yenko cars in the Brothers Collection.
Some of the Years DMV Grudge Racing N/T Highlights!
E3 Spark Plugs Anatomy of a Funny Car: The Black Box
Walls HURT, as this Beast of a Skyline found out the hard way. It was easy to watch this beautiful R32 get out of the hole, but it was difficult watching it head for the barricade! Especially being that the barriers at QRC (Qatar Racing Club) are MASSIVE, but thankfully the driver faired better than the car and no one was injured!