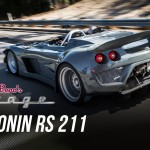 Frank Profera transformed an unfortunate incident with his Lotus Elise into the 680hp, 1.8-liter-engined car of his dreams – with all kind of custom touches under the hood.
Just when you think you've seen it all…the guys at Induction Solutions put nitrous on an airplane!
Check out this Blazer we discovered hanging the front wheels at SCT Nashville! This 383 cubic inch Blazer has NO problem pulling the front wheels to put on an awesome show for us and the crowd!
This week, we are spotlighting a car that does not appear to be very special at first glance. After all, Ford made over 420,000 1965 Galaxies, most of which were plain Jane four-door sedans. However, this one is special. The similarity between "humdrum" and "hang on" occurs the moment you open the hood to find a 427 cube R-Code dual quad V-8 cranking out over 425 hp through a factory four-speed transmission. This is an R-Code 427 four-speed car from the factory, the only one known in the Galaxie registry. This car proves that the Brothers Collection has more than a few tricks up their sleeves!
Quarter Mile Outlaw 10.5 vs Extreme Pro Imports at The World Cup Finals – Import vs Domestic WCF at Maryland International Raceway!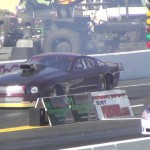 Round One Eliminations from the Dutch Classic at Maple Grove PA, Sunday Oct. 12, 2014.
In this edition of the Lost Episodes, the KrawlZone team is in Tooele Utah for the first ever American Rock Sports Challenge. Ultra4 has grown this event to be bigger and badder, but KZ was there for this inaugural event. We had Tech Tim on tap to give us the low down and talked with winner Kevin Sacalas about his win.
Renegade Racing Association 2014 Banquet Video