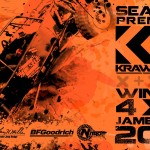 We Kick off the 2016 Season of KrawlZone, with our premiere episode from Sand Hollow and the Winter 4×4 Jamboree. This event is one of our favorite. The events trail rides take place at the beautiful Sand Mountain OHV area which overlooks Sand Hollow Reservoir. With sandstone trails from very mild to as wild as you want to get, and dunes to play on, this is the perfect place to hold such an event. Enthusiast came from all over the west to experience this wheelers paradise.
Al sat down with David Freiburger and Mike Finnegan at SEMA 2015 in Las Vegas and got the details on how the guys of Roadkill come up with their ideas for the show and what we can look for in the future.
High Power = High Stakes! While the competition was friendly, the pot was still full of 5,000 reasons to win! It was awesome to see these two very impressive builds go head to head. From Drag Week cars to full on professional built tube chassis, these cars mean business! Great guys with great attitudes remind us what the scene is all about, we love seeing people who can take a win or a loss for what it is and keep a great attitude! These are some A+ racers in our book!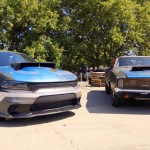 In this episode you'll see a huge road trip that includes Freiburger-versus-Finnegan showdowns with crazy burnouts in the General Mayhem and General Maintenance; drag racing with the Blasphemi, General Mayhem, Draguar, and Vette Kart; and road-racing in the Vette Kart and General Maintenance. It's all part of Roadkill Takes America, presented by Dodge, an event that was held in August of 2015.
They race nitro, but not where you would think. CompetitionPlus.tv focuses on three A/Fuel Dragster and their dreams to race to the top of the drag racing food chain – Top Fuel. Third-generation drag racers Krista Baldwin and Ashley Sanford, along with Cameron Ferre discuss the value of A/Fuel Dragster in creating a new crop of Big Show nitro racers.
Highlighting the over $50,000 RVW LO7 Winner and More with Ozzy Moya and Donald Long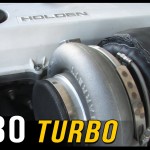 Shaun's Holden VL turbo has previously run into the nines before but this time out the car ran a string of personal best passes at Heathcote Park Raceway on small 255mm street radial tyres.
Any authentic Yenko Camaro is a special car, and this one is perhaps even more unique. As the popularity of the Yenko name grew, other Chevrolet dealers were permitted to sell Yenko branded cars under license. This Daytona Yellow '69 Yenko Camaro is one such animal, being sold new by Jack Douglass Chevrolet in Hinsdale, IL. Jack Douglass was the authorized Yenko dealer for the Illinois and Wisconsin territory, in addition to being a high performance Chevy dealer of his own. This Camaro features the L72 427 V8 and all the COPO 9561 and COPO 9737 package goodies, and is one of several unique Yenko cars in the Brothers Collection.