In this episode of Hot Rod Garage presented by Lincoln Tech, we finally see what kind of times we can hit with our dirt-cheap 1979 Turbo Camaro. First we spend the rest of our 10k USD budget to get all 530 whp to the pavement. Tony and Lucky install subframe connectors, drag shocks, slapper bars, and a mini-spool on the car before hitting the track!
NEOPMA Quarter-Mile Pro Mods Highlights from Door Wars at Maryland International Raceway!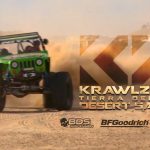 In this episode of KrawlZone, we bring you coverage from the 2016 Tierra Del Sol Desert Safari. In this episode you'll see the Nitro Gear and Axle buggy in action, plus a unique classic Willy's and the KZTacoma gets stuck. Be sure to catch the action in this episode of KrawlZone.
Pro Stock Rescue Premiere
Quentin's turbocharged Holden Torana street car just keeps going quicker and quicker. Aiming for a seven second pass, we saw Quentin at Round 1 of the APSA Pro Street championship in Melbourne. The car was entered in the Outlaw Radial class which mostly consists of dedicated race cars.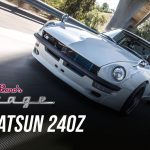 Fast and Furious star Sung Kang stops by the garage with some of his car enthusiast buddies to show Jay their resto-modded 1973 Datsun 240Z they built with the help of social media.
Complete coverage from the Small Tire Class at Kansas International Dragway's No Prep Mayhem Event. Check us out on Facebook!
MOITS RACING C&V PERFORMANCE MUSTANG AT SUPERNATS 2016.